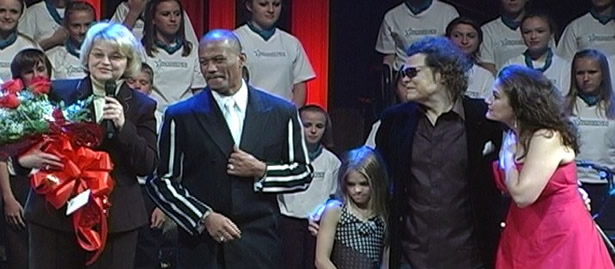 Lawrence Hamilton
Lawrence Hamilton has been paved with bold and creative achievements worldwide. A native of Foreman, Arkansas, he attended the Foreman Public Schools and received a Bachelor of Music Education Degree from Henderson State University in Arkadelphis, Arkansas. While performing at Walt Disney World in Orlando, Florida he was discovered by talent manager Tommy Molinaro who invited him to come to New York to audition for famed New York Actor/Director Geoffrey Holder. Thus began his fantastic journey.
He has performed with BalleTap USA, The Brooklyn Dance Theater, and Southern Ballet Theater.
He has worked with many artists in the recording industry including Marky Mark and the Funky Bunch (Mark Wahlberg), The New Kids on the Block, Jordan Knight and Joe McIntrye
He has served as Musical Director for Opera Diva Jessye Norman in "Jessye Norman Sings for the Healing of Aids" which included performances by Elton John, Whoopi Goldberg, Toni Morrison, Max Roach, Bill T. Jones, Anna De Vere Smith and sixty voice choir.
He has performed in concert with the legendary Lena Horne, for President Ronald Reagan at the White House, for Ambassador and Mrs. Tom Pickering at the US Embassy in Moscow and for Pope John Paul II at the White House.